Vanguard Story
- Car Oriented / Customer First -
In the eyes of ordinary people, cars may be just a tool for transportation. But in the eyes of car owners, cars are not just transportation, but also a partner who needs to be taken care of.
- Forty years / Consistent as usual -
For 40 years, KYOEI TAIWAN CORP. has been consistently licensed to become the best auto care agent in Taiwan. Although there had been price competition, agency transfers, and a global financial crisis, KYOEI has remained persistent and unwavering. In order to let all car owners enjoy high-quality auto care products such as auto detailing clay bar with a high value of worth, the policy of working hard and persisting thoughts is how we satisfy that traditional car lover and car detailing experts.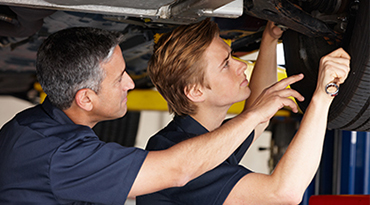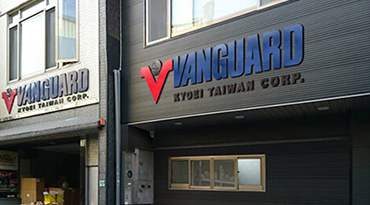 - Blooming Auto Boutique Market -
The business market in the automotive boutique market are conservatively estimated to exceed NTD 12.5 billion per annum, representing that each car owner will spend an average of $10,000 to $15,000 per year to purchase auto care products or car maintenance. At such huge business opportunity, the auto boutique market has been contending to bloom the market to become a battleground for various manufacturers.
- Best Car Care Products Agent -
Chairman Mr. Hsieh Shou-Nan's unique insights has brought the following brand to Taiwan's market, they are FORMULA 1 and MILITEC-1 from the US; AION Group and ST Chicken Brand from Japan all through KYOEI TAIWAN CORP. KYOEI has introduced those brands with original licensed company and obtained the agency rights and provided many well-known automobile products with high quality and good value. The sales footprints spread all over Taiwan and the world, and received many enthusiastic purchase and practical product praise feedback from many consumers.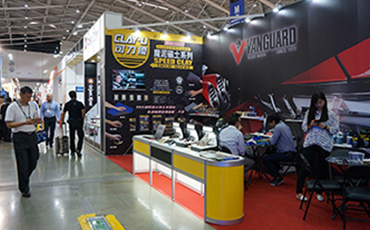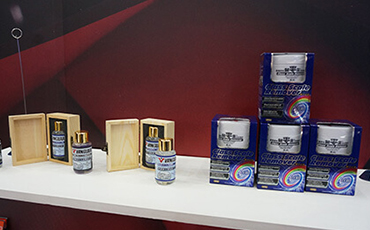 - Internationally renowned self-operated brand -
Internationally renowned self-operated brand - VANGUARD, car detailing supplies wholesale, owned sophisticated research equipment and top-of-the-line formula; it is currently the proudest self-operated brand of KYOEI TAIWAN CORP. the Glass Scale Remover glass cleaner and Porcelain Glaze Car Wax are the star products with practical praise feedback from users with good technical support and cooperation from Taiwan and Japan. CLAY-U can be used as the new highlight of the sales of KYOEI TAIWAN CORP. which is now popular and sold in many countries.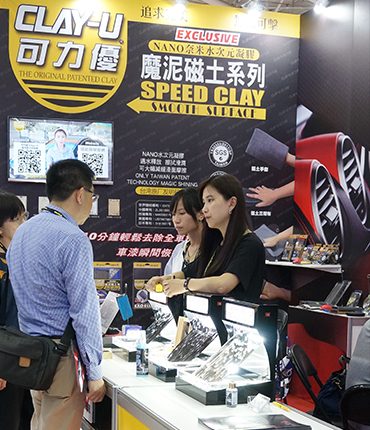 - Hardworking Spirits -
In 1978, the first-generation owner Mr. Hsieh founded the KYOEI TAIWAN CORP. During that time and period, car was equal to the symbol of social status, those who are able to own a car were taking good care of it and it blooms the car detailing and care product market. He was the owner, the sales and the delivery guy all at the same time. Every day he carried those merchandised higher than he is and rode the motorbike busy to deliver the good to customers' hand. Thanks to his hard working and allow KYOEI to be renown in the car detailing market. In order to find more products that meet the needs of Taiwanese consumers market, Chairman Mr. Hsieh has worked tirelessly to find auto-branding companies around the world and introduced many well-known auto accessories. He upholds the business philosophy of integrity, quality, innovation, leading the trade of KYOEI to grow year by year, and contributes a lot to Taiwan's auto supplies industry.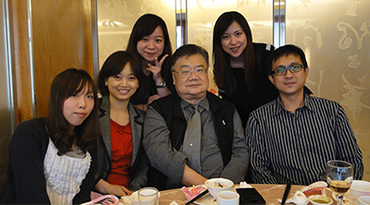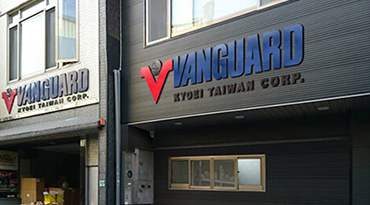 - Pass on Generation / New Blood Introducing -
KYOEI TAIWAN CORP. which has so many hot-selling products, we are not complacent about it but instead are steadily moving forward. In addition to actively exploring the market opportunity through Internet online marketing, we have also developed more automotive chemicals suitable for Taiwan's climate and meets the local consumer needs. In 2010, Mr. Hsieh, the chairman of the board, retired and handed over the stick of KYOEI to the second generation, General Manager Mr. Zhou. Mr. Zhou has been serving at KYOEI straight after retiring from army service and the following decades. His enthusiasm and serious and responsible performance have led to a great generation alternation from Chairman Mr. Hsieh. After the generation passes on to Mr. Zhou, under his leadership, the performance of the company has grown up year by year. Not only the self-development brand, Vanguard is growing stronger and stronger, but also committed to the sale of many high-quality wholesale car wash products and car detailing products, which received good comments.